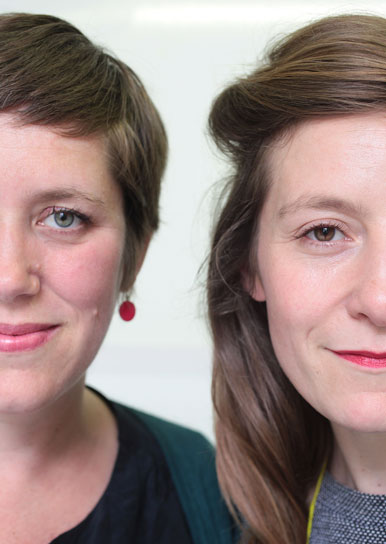 It's now about ten years since we created the brand Pied de Poule, just graduated from ESAG Penninghen in graphic design for one and in fashion design from ESAA Duperré for the other.
Nothing very rational in the initial choice to do dishes, apart from our love of good food and big tables!
Pied de Poule is first and foremost a family affair that resembles us and unites us around our childhood memories of the Arcachon basin! We are both first cousins and we remember Paule Marrot's tablecloths, the red gingham napkins, the Chinese porcelain for drinking tea, the "Choux" service and all the kitsch Portuguese barbotines of our maternal grandmother Claudine!
Together, we co-create collections that revisit, divert and dust off the classics of tableware. Our creative choices are shared and thought out as a whole, like telling a story!
Today, no one can ignore the way of producing and every company has its responsibility whether it is small or large.
We have always produced a large part of our products in France. Our creations are the result of a very particular attention to the quality and origin of the materials.
Our Breton bowls are made by the Pornic earthenware factory in Brittany. Our wooden objects all come from sustainably managed local forests (PEFC certification) and are turned or cut in the Jura. Our Volatile pitchers are cast and produced by the Manufacture Royale de Saint Clément in the east of France, alongside big names such as Baccarat and Lunéville. Our Duralex nesting glasses are screen-printed in Mayenne.
In short, we love to look for and find local companies with artisanal and sometimes ancestral but also industrial know-how.
Objective 2021: Reduce our environmental impact as much as possible and move to zero plastic!